What Ain't
Mistakes Are Made OR Something Has to Give
"How is it possible to have an over-scheduled home school child? Why aren't we having more fun?"
Chapter:
The Home School Story
By
Jason Dubow
T he state of the Project is strong.
We are all in agreement about this, more (SchoolLess and I) or less (Skeptic).  Full disclosure:  I have no idea what SmallerMan is thinking.
Much of what we've been doing these past eleven weeks has been amazing—fun, productive, soul-satisfying.  On the other hand, certain things have been less successful.  Whoever expected otherwise (not me) may also believe that the Messiah, the Mahdi, and Re-Jesus will come in tandem.  Car pool to End Time!  Love the earth and make new friends!
My concern here is the other other hand:  what ain't been goin' on.
Skeptic thought that by now SchoolLess and I would have connected with a regular network of homeschooling folks:  "people like us, not crazy Christians."  I agree that this might be nice, though I've always been ambivalent about joining communities:  synagogues, food coops, political movements.
An editor friend who has been pushing me to see the Project as a life-altering force and a book agreed when I explained that because we are only doing this for two years, a true unschooled community may not be possible or even necessary.  When I expressed my fear that we might find ourselves surrounded by a gaggle of live-right-or-die Park Slopers, he said:  "You  have to do it.  For the book."
SchoolLess thought he'd cook more, make more art, and study more history.  I thought, I hoped, so too.  In two months, he has cooked dinner only twice.  The first time he made a delicious Indian meal— a spinach, chickpea, and paneer concoction.  The second time, he prepared a classic commune-style stir-fry.  He's whipped up a few omelets but nothing like the once-a-week dinner we fantasized about.
[Ed. Note]:  this was all BTB (Before the Blog) so no documenting pics were taken:  don't let it happen again.
My historian sister predicted the waylaying of history.   The plan was to work through Zinn's People's History, a chapter a week–a bit ambitious, perhaps, but half a chapter on Columbus?  Clearly a disappointment.
Skeptic is an artist and an art teacher.  Working in studio would be the perfect opportunity for mother and son to spend engaged time together.  Defining Skeptics role in the Project has been a concern from the moment we embarked on this family venture.  The stone missed both birds.  Opportunity lost.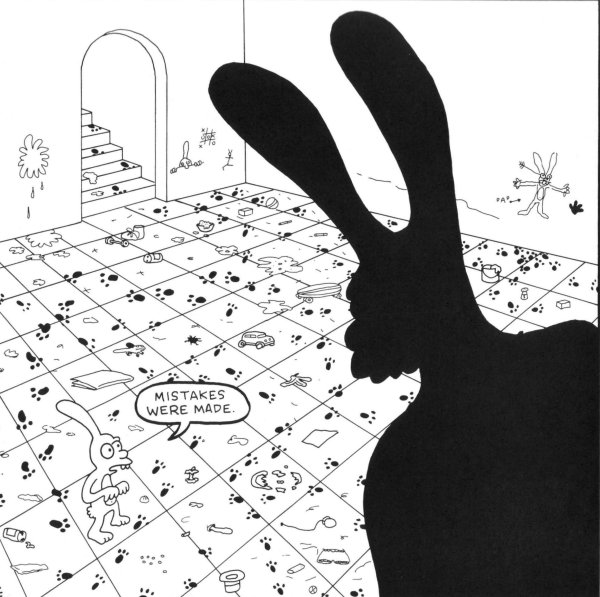 I expected that SchoolLess and I would have more free time.  I imagined us taking breaks to shoot baskets in the park.  I envisioned Scrabble games played while munching on pre-dinner carrots and hummus.  There would be evening film fests and family read-alouds (Alice in Wonderland anyone?  Gilgamesh?).  There would be ample time—and ample time is needed indeed for such ineffable undertakings—for creative floundering and intellectual dabbling.  Errors of omission weigh on my conscience.
And then there have been some time-management missteps—should SchoolLess really have been spending five hours a week attending and preparing for a remedial college-level math class?  The answer to that is a resounding no.  It wasn't a good fit:  more Welcome Back, Kotter (we watched a few episodes, part and parcel of the "wherever you go, there you are" mantra of the unschooled) than Stand and Deliver.
The plan was for A. to read The Times and to choose an "article of the day" to discuss.  Follow through has been sporadic.  We have had enjoyable and engrossing chats about such things as the legacy of Yitzhak Rabin, genetically altered potatoes (or was it tomatoes?), and the relationship between ping-pong and music, but only "occasionally every day."
Why has this happened?  How is it possible to have an over-scheduled home school child?  Why aren't we having more fun?
Blame the music.  I'm not sure why it took me so long to realize this.  SchooLess plays three instruments—clarinet, sax, and violin.  Between lessons, ensembles (5!), to and fro, and practice, he's looking at 30 plus hours a week.
But he loves the music. . . .
A friend familiar with SchoolLess's proclivity for laugh-inducing activities gave him a list of must-see comedies— Planes, Trains, and Automobiles; The Naked Gun; Ghostbusters; you get the idea.  We have only made a small, sad, pathetic dent into this trove of essential knowledge.  My Netflix queue is as long and stagnant as the Gowanus Canal.
We did watch Duck Soup on my recent birthday.  That was good for a laugh.  Or a hundred.  Resolved:  more Groucho.
We're supposed to be reading the Iliad together, SchoolLess and I, but we ain't.
And what about New York City?  Have we taken advantage of the opportunities so eminently available in our great metropolis?  We have not.
Museum visits:  0.  Concerts attended:  2 (half as many as this time last schooled year).  Opera, Ellis Island, a walk across Brooklyn Bridge, all things that were expected to happen but have not.  A visit to a friend's research lab (mice, amygdala, memory), The Merchant of Venice with Pacino as Shylock, a series of lectures on New York City history, these things all talk.  No action:  too busy, too tired (the city never sleeps but we do), too many things deferred, deferred, deferred.
It's as if the world—this glorious city—is an oyster but we keep kosher.
The disruption of the Jewish holidays is well past, our collective health has been restored (we suffered from a series of unserious but momentum-breaking illnesses):  strep (both boys), a virus (SchoolLess), asthma attacks and Lyme's (SmallerMan), a kidney stone (me).  Skeptic's been coughing cats and dogs since Election Day (and not just as a political statement) but she's on the mend.
Pedal to the metal as we accelerate through the learning curve.  The road ahead is now free and clear.
The state of the Project could be, should be, must be, will be better.
[wpsr_sharethis]
 Comments  
Back To Top 
Home
THE HOME SCHOOL STORY