Don't Panic!
The Red Sox & Other Stressors
"Maybe, and I await confirmation on this from my philosopher, born again, and law enforcement friends, being lost is a necessary condition for being found?"
Chapter:
Family & Its (Dis)contents
By
Jason Dubow
A fter last season's ugly 0-6 start and uglier end, the last thing any Red Sox fan needs is more of the same, but here we go again:  1-5, dissension in the ranks, every day a new and surprising way to lose.  If one unseemly bullpen meltdown or another isn't cause enough for concern, try on Josh Beckett's ("our asshole") Saturday afternoon debacle or the idea of Daisuke as savior for size.  My boys, hardly old enough to suffer in '03, coming of age as believer in '04 and '07, don't get it.  I've tried to explain to them how it was, you know the story: '75, '78, '86, '03.  And that's only what I can remember, the tip of the damn iceberg.
There's panic in the air, I can smell it, I can feel it, even here in Brooklyn, but wait, not yet: don't panic!  I repeat, Red Sox Nation: DO NOT PANIC!
My sense is that some folks like to panic or feign it.  They revel in the adrenal rush, pigs in shit, an all-out effort to ameliorate the pain of disappointment in advance of its arrival.  Negativity comforts, if only in its familiarity.  Not sure this worked out for Skeptic in dealing with her measure of rejection in the high school application process but, hey, it's a theory.
Then there's everybody else, the goofily positive Bobby Valentine, for one:  Nay to the naysayers!  Methinks he proclaims too much, that twinkle in his eyes belies a foreboding darkness that lurks within.
I asked my Cubs-fan brother—what does he know about high expectations?—how many games the Red Sox would have to lose in a row before Bobby V. would be fired.  He dismissed my question as silly but one should always consider, which is not to say expect, the worst.
I worry about Curt Schilling's (not "our asshole" anymore) pedantic
Titanic metaphor becoming prophecy.  Things can take on a life of their own and before you know nonsense has become sense, randomness predictable.
Bill James has talked about tipping points in baseball: the aging third baseman with limited range is fine until you put him next to a heavy-footed short stop; one Hell-Yeah-I-Like-Beer starting pitcher is a character, an entire rotation is a full fried chicken monty; Dan Shaughnessy's s "wait 'til next year told you so" pontificating is nothing to get hyped about but if you see Peter Gammons holding a "Revelation 16:16" sign by the side of the Mass Pike, run for the Hilltowns.
Research suggests that human beings adjust to circumstances, good and bad, more quickly and easily than expected: a divorce, a death, a Bucky "Bleepin'" Dent homerun.  The metaphorical plane that is your life  is being bombarded by asteroids, the navigation system is down, but there's nothing to worry about, until, wait, no coffee?  "OKAY, PANIC"
I've always tried to be closely attuned to SchoolLess's and SmallerMan's psyches, shielding them from too much exhaustion or boredom, disappointment or uncertainty, too much of whatever threatens their sense of well-being.  But is such control possible or, even, desirable?
Whatever happened to fly little bird, fly?
Of course, truth be told, some of them didn't.
I wonder, though, was home school, at least in part, an effort to stave off the inevitable diminishment in the role I play in the life of SchoolLess
Those who take responsibility for that which they cannot control are doomed to fail.  Of course, those who shirk responsibility aren't exactly paragons of success.  How to know when to fight and when to surrender to these "forces"?
"Is it possible, in the final analysis," Haruki Murakami asks in The Wind-Up Bird Chronicle "for one human being to achieve perfect understanding of another?"  I would perhaps be less ambitious and change "perfect" to "satisfactory," a lofty enough standard in its own right.
I'm not talking about strangers here, the guy next door who "keeps to himself," the self-anointed man (or, occasionally, woman) of "values" who, it turns out [fill in your own favorite good man gone astray story].  The "ultimate irony," people say, but I don't see how  something unsurprising can be ironic.
People I don't really know include, most importantly and troublingly, my kids, my wife, my self.  If I were a Buddhist, I would release my need to know into the air.  Or I would embrace it.  Or both.  As I write in the margins of student papers, my professorial mantra: "Huh?"
Panic, like stress or fear or love, is relative.  What incites a feeling in one person may affect another hardly at all.  Some people hide feelings behind a false façade, others claim emotions they only wish they had.  Exaggeration, understatement, every which way but truth.  It's your life, it's your story.
There was a stretch a couple of years ago that has now, to my great relief, receded into the fog of memory when SchoolLess was beset nightly by, to use a favorite test-prep word of his, ineffable fears.  He could not sleep.  I wanted desperately to understand but I could not. In fact, my efforts to understand, my verbal prodding, only increased his discomfort.  What I needed to get is that I, and perhaps even he, could not, or at least need not, understand the particulars of his situation.  An understanding of the general would suffice.  He needed only to be held, to be comforted by touch and talk of meaningless, if important, things:  Big Papi, asparagus, the boulders on Lucy Vincent Beach.
He appears to have found a path to relative nocturnal peace but, really, there's no way to know for sure.  Did those demons die or were they just relocated to a locked box that may or may not be strong enough to contain them?
I thought of this on the day SchoolLess got his most disappointing high school news. He was a wreck, in tears, distraught.  I sat with him for a few minutes, rubbed his back, and philosophized about fate and luck and character, but I didn't allow the moment to last as long as I should have.  I encouraged him, forced him even, out into the world, on with the routine of his life.  Lunch, a walk, a game of Go, a saxophone lesson, all of it intended to take his mind off his problems.  I thought I was doing the right thing but now I wish I'd done things differently.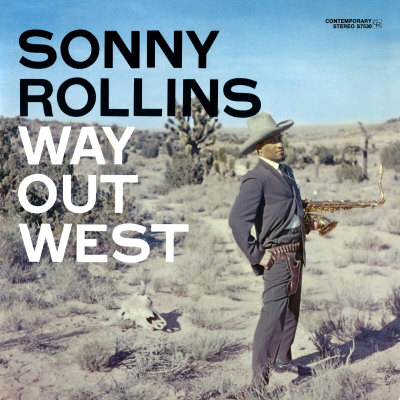 I wish I'd put on some of his favorite music, Sonny Rollins' Way Out West, perhaps, or the Beatles, and crawled into bed with him, snuggling, talking or not talking, for the duration, whatever the duration might be.
My father, among the most stressed people I know, was once chosen to speak on a panel about stress reduction.  He was perceived by the outside world as a calm man.  We are all multiplicities.
In a letter describing a meeting he had with Charles Dickens, Dostoevsky recounts:
He told me that all the good simple people in his novels, Little Nell, even the holy simpletons like Barnaby Rudge, are what he wanted to have been,          and his villains were what he was (or rather, what he found in himself), his cruelty, his attacks of causeless enmity towards those who were   helpless and looked to him for comfort, his shrinking from those whom he ought to love, being used up in what he wrote. There were two people in him, he told me: one who feels as he ought to feel and one who feels the opposite. From the one who feels the opposite I make my evil characters; from the one who feels as a man ought to feel I try to live my life. Only two people? I asked.
My father once told me something that I am only now beginning to understand, that his acute need to organize his outer world was really just a flight or fight response to his chronically chaotic inner self.  Sweet, loving, gentle Skeptic, she of the torrential tantrums, has likewise kept a fraught side of her personality mostly hidden from the outside world.  SchoolLess does not feel comfortable sharing his true self with his peers or, can't not consider this possibility, with us.  What have I kept from you?  What are you keeping from me?  What are we keeping from ourselves?  Too little truth or too much, which is the rock and which is the hard place?
Putting on airs doesn't make you British royalty or well read or a cool teenager, not really, but then why do we do it?  What are we really affecting?
In the past months, I have been "surprised" by news, some from people in my immediate circle and some from folks on my periphery, of seemingly happy couples divorcing, of superficially unfathomable suicides, of sudden unclosetings, and so forth and so on.  Surprise is no surprise.  Most people who keep to themselves are not serial killers but most serial killers keep to themselves.  You do the math.  In any case, it's probably a best practice to stop pretending that we truly know people, even ourselves.
In the wise words of a despicable man, "There are known knowns. These are things we know that we know. There are known unknowns. That is to say, there are things that we know we don't know. But there are also unknown unknowns. There are things we don't know we don't know."  Rumsfeld sounds like the Buddhist I wish I was.  It's all good, no worries, joy to the world.  Yeah, right.
If only I knew the sound of one hand clapping.  If only.
On the occasion of the rebirth of this blog, a friend wrote, "Wondering where you'd been?"  He didn't mean this literally, of course, as we've seen each other often over these past months, talked baseball and literature, futility and distortion, dead dogs and dim sum.  He knows where I am but he doesn't know where I've been.
I wrote back: "Wondering the same thing myself."
With my kids, I want to know always both where they are and where they've been.  No hiding allowed.  This may not be healthy.  Be careful what you wish.  With home school, there have been times when SchoolLess has struggled to disappear; wherever he goes, there I am.  But there have been opportunities to lose himself—in books, in music, in thought—that he never would have had time for in an alternative schooled universe.
Maybe being "lost" can be a good thing.  Maybe, and I await confirmation on this from my philosopher, born again, and law enforcement friends, being lost is a necessary condition for being found?
In the jet-lagged calm of very late night, after a day of matzah brei, fudging numbers for the IRS, and hitting fungoes in the park, I think ahead to the Red Sox home opener later today, a fresh start, Friday the 13th.
Beckett will be strong today, turning deserved boos into deserved cheers; Beckett will be weak, fans eager to forgive will not be granted that opportunity.  Pedroia and his merry boys will rock the house, heads up on Landsdowne Street (!); Pedroia and his not-so-merry boys will bumble through the day, as if possessed by the specter of over-paid mediocrity past.
Yes, some of us are on the verge of panic, but if you close your eyes and breathe deeply, there's a whiff, a sense, of a crisp day in early November when I can see clearly the Red Sox floating down the Charles River on an unsinkable Duck Boat.  Bobby V. balancing on the bow, leaning out over the water, holds the World Series trophy aloft in an outstretched hand.  I imagine him, in his glory, hollering, "I'm King of the World!"
But the karma gods, once riled, don't easily retreat.  I can't read the signs, try as I might, it's as simple as that.
You heard it here first.
[wpsr_sharethis]
 Comments  
Back To Top 
Home
FAMILY & ITS (DIS)CONTENTS